"Incoming" or "Outgoing" – all about International Exchange
Would you like to look beyond the horizon and study abroad for a semester or two? Our Study Exchange Coordinators will be happy to advise you on site. Find out everything about our exchange programs, such as Erasmus+ or TUMexchange and our partner universities.
International students will find a diverse and attractive selection of courses on our campus. The current modules will be provided in TUMonline shortly before the start of each semester. In addition, we offer a variety of exciting research internships.
In Weihenstephan, our Welcome Events provide initial orientation. The Buddy Program and the Languages round table ensure a quick settle-in on our campus and offer the opportunity to get to know each other and engage in cultural exchange.
Getting started after arrival in Freising
Campus tour - panoramic flight over the TUM School of Life Sciences
Historical and future-oriented at the same time – the short drone video shows you the heart of the Life Sciences Campus Weihenstephan. Discover our international campus!
Events | Campus | International | Studies
Events | Campus | International | Jobs & Career | Gender & Diversity | Studies | Junior Scientists
Language Café Weihenstephan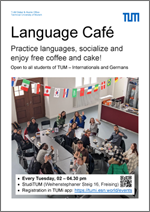 Tuesdays
from 02 - 04.30 pm
StudiTUM Weihenstephan
Weihenstephaner Steig 16, 85354 Freising
Coffee, cake and conversations! Please register via TUMi.
Rocket.Chat #international_weihenstephan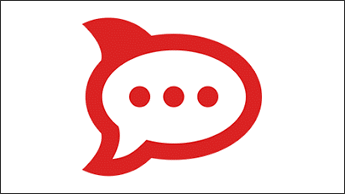 On this chat channel you will find a lot of relevant information for international students of the TUM School of Life Sciences
related to studies and
upcoming events.
International Relations
Prof. Dr. Stephen Schrettl
Head of International Relations
Christian Körner, M.A.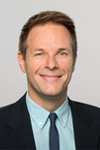 Dr. Arne Schieder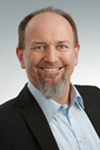 Anja Faust, B.A.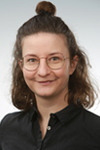 International Office LS
TUM School of Life Sciences
Campus Office, EG, Room 02
Weihenstephaner Steig 22, 85354 Freising
Tel. +49 8161 71 3125
international.co@ls.tum.de
Personal Consultation: Tuesday 2 - 4 p.m.