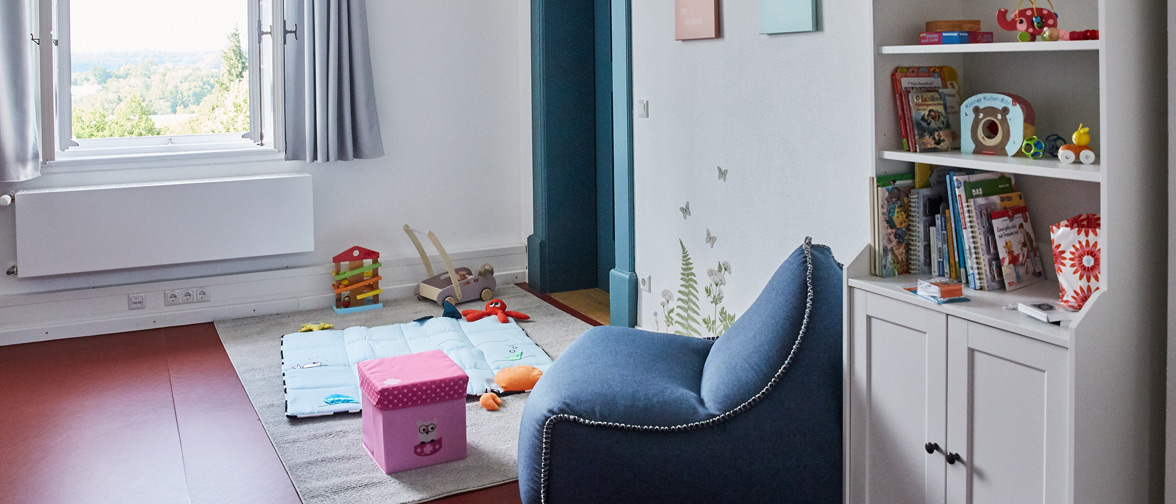 Parent-Child Room at Weihenstephan

What to do when your child needs to be looked after and your presence at the workplace or university is required? In this case, there is the possibility for all students and employees to use the parent-child room in the newly opened StudiTUM House Weihenstephan!
The parent-child room is a child-friendly room that includes a desk and PC.
In the family room, children and parents can spend time together. Alternatively, third-party childcare can be arranged through the babysitting service.