Incomings – ways to the TUM School of Life Sciences
Students of the TUM School of Life Sciences come from more than 60 countries. Do you also want to spend an exchange semester or your entire full-time studies on the campus in Weihenstephan? The TUM School of Life Sciences offers you study in an excellent, international environment with many lectures and seminars held in English. You can also broaden your horizon of experience during a research internship at our university and make useful contacts in an international environment.

In Freising, a small town near Munich, the campus is manageable and familiar and surrounded by beautiful nature with a high recreational value. The proximity to the cosmopolitan city of Munich offers you many advantages, for example for internships with international companies.

When you start at the TUM School of Life Sciences, we support you and provide you with a so-called buddy. In the Buddy Program Weihenstephan, experienced students help the newcomers, for example with everyday challenges such as dealing with authorities or with questions about the course of study.
You want to spend a semester in Weihenstephan or do a research internship with us? Under Exchange Students you will find all important information.
You would like to complete an entire course of studies in Freising? Then get comprehensive information and valuable tips under Degree Students!
The Buddy Program Weihenstephan is designed to give new international students a good and smooth start. Experienced students help the newcomers in their everyday life. You want to become a Buddy? Then apply using the form under Buddy Program Weihenstephan.
TUM promotes international exchange, also for scientists. The new ERASMUS+ program supports stays in non-European countries, too:
Studying in Germany - International Master's programs at the TUM School of Life Sciences
Discover our English-language study programs and job perspectives in the session of this year's Career Days USA "Virtual Career Booster Germany"!
Ten good reasons for studying with us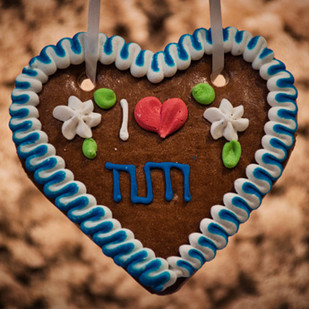 Study at one of the Top 50 Schools (according to numerous world wide rankings)
Get great education for FREE, no college fees!
Find excellent job opportunities in Munich, one of the major business hubs of Germany
Develop your personal skills with great teaching, practical lab courses and research
Study next to the world's oldest brewery
Enjoy the rural and student friendly environment in Freising
Live only 30 minutes away from the state capital Munich
Connect to the world, just 20 minutes away from the Munich airport
Study next to picture book lakes, forests, castles and the Alps
OKTOBERFEST!