TUM Green Office Weihenstephan
The Green Office Weihenstephan is a student sustainability office – a joint project of the TUM Sustainability Office and the TUM School of Life Sciences. After the Green Office Straubing, it is already the second of its kind at TUM.
What the Green Office does
The TUM Green Office Weihenstephan is the central contact point for sustainability at the Weihenstephan campus. As ambassadors and advocates for sustainability, we specify the TUM sustainability strategy and implement it on site. We initiate, support and realize projects to build a community and make our campus more sustainable.

The activities of the Green Office focus on:
providing information about & raising awareness of sustainability,
building a network to connect all collaborators, actors and stakeholders,
promoting and supporting education for sustainable development,
supporting the campus development towards a Living Lab for sustainability by linking research and teaching.
organizing the TUM Sustainability Day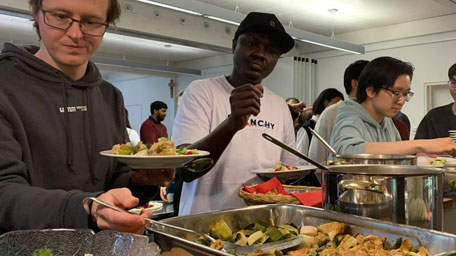 The Green Office Weihenstephan regularly organizes events to instill a sustainability-driven mindset in students and encourage their participation in sustainable activities. The events include:
The Sustainable Dinner, where students were engaged in cooking together by using saved food from supermarkets.
The Swap party, where they were involved in exchanging clothes, books, and plants.
The Nature Through Art workshop, where students used waste materials to create art objects.
All these events focus on setting the mindset of reducing and reusing potential waste by putting value in natural resources.
The events are being scheduled to hold periodically.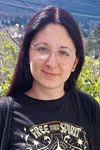 "Passionate about biodiversity conservation and sustainability in every-day life."
Student M.Sc. Biology
Since October 2021 in the Green Office Weihenstephan

Project-Focus:
Mapping and supporting biodiversity on Campus
Sustainability in laboratories
Organisation of sustainability-related events and workshops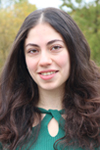 "I truely believe that nature exists in every small detail of our lives, and within each peace, lies a story of growth and resilience. Together, let's protect our nature and create a sustainable future for our campus."
Student M.A. Landscape Architecture
Since October 2023 in the Green Office Weihenstephan
Project-Focus:
Biodiversity mapping on campus
Social media and design
Planning of student spaces on campus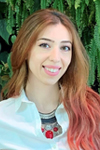 "I am passionate about contributing to the maintenance of a high level of biodiversity on the Weihenstephan campus for the TUM community and the natural balance itself."
Student M.Sc. Sustainable Resource Management
Since April 2023 in the Green Office Weihenstephan
Project-Focus:
Biodiversity Mapping on Campus
TUM Bee Paradise
Maintaining Biodiversity at Weihenstephaner Süd-Hang
"I have been committed to a sustainable life for many years now and I want to make a positive difference at our beloved Campus, too."
Student B.Sc. Health Sciences
Since April 2023 in the Green Office Weihenstephan
Project-Focus:
Waste Management
Event management and collaboration projects
Social media
Mensa, StuCafé
Get in touch with us for:
Questions and suggestions on the topic of sustainability at the university
Support for ideas, projects and events
Opportunities for engagement in the area of sustainability
Beyond our own ideas and projects, we are always grateful and open for impulses and inspiration from you students or employees on campus.
Where you will find us
TUM Green Office Weihenstephan
Building 4277 Room 2.0 Ground floor 1
Hans-Carl-von-Carlowitz-Platz 2
85354 Freising
greenoffice.weihenstephan@tum.de
Office hours:
Mon: 10 am - 4 pm
Tue: 10 am - 5 pm
Thu: 9 am - 1 pm
and by arrangement